FROM IDEA TO SERIES PRODUCTION
Looking for the optimal solution to tackle your plastic technology challenges? If so, you've come to the right place. In close cooperation with you, we develop innovative, series-ready and cost-efficient concepts and optimally implement them.
WIDE AND DIVERSE RANGE OF EXPERIENCES
Our extensive and multifaceted know-how allows us to provide custom solutions for your every need. Our consultancy involves the clarification of technical, commercial and logistical issues and identification of constructive solutions for plastic technology challenges in various fields. We determine the right process, the ideal material, the properly designed tool and the optimal assembly and finishing solution matching your expected batch sizes.
a technically optimised product
cost efficent tool design
PRECISION THANKS TO POWERFUL 3D CAD SYSTEMS
We produce top-quality products by combining our plastics engineering know-how with high-performance systems. With the help of modern 3D CAD systems, we design injection-molded parts, which are then checked with the help of moldflow analyses and used for mold design. 3D data are further used for prototype production and tool design.
OUR DEVELOPMENT SERVICES:
Prototypes allow the testing of plastic parts developed on the computer before series production. Depending on your specifications, we can produce prototypes using the rapid prototyping process through to injection-moulded parts made with prototype moulds. During prototype production, we advise you on various processes and materials according to your requirements.
laser sintered parts (SLS)
prototype tools for test series in injection moulding
FLEXIBILITY THROUGH OUR OWN TOOL-MAKING
Modern machinery in our in-house tool workshop and an experienced team ensure maximum flexibility, precision and short leadtimes. We implement the construction of new tools as well as tool changes and optimisations promptly and professionally, and deal with tool maintenance and modification as well. We also take care of maintenance and modifications to existing tools. Thus, nothing stands in the way of the individual production of first-class products.
a complete machine park with CNC machining centres, erosion and grinding machines
3D tool designs with a networked CAM system
fast implementation of changes and optimisations
maintenance and service for trouble-free operation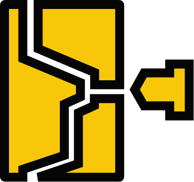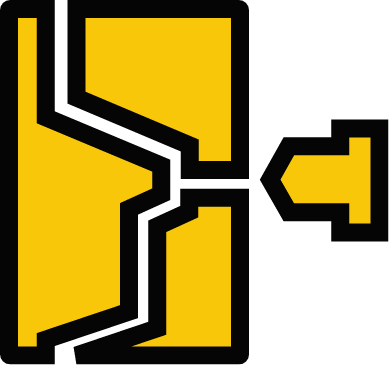 AMPLE EXPERTISE AND HIGH FLEXIBILITY
From small to large sizes, from small to large batches, we have the right production solution. We specialise in the production of small and medium series, batch sizes from 100 to a few million pieces are part of our daily business. To this end, we avail of nearly 50 injection moulding machines and all the necessary peripheral devices. Besides strong professional skills and superior flexibility, we also offer our customers short leadtimes at the highest technical and quality levels.
Plastic injection moulding is the beating heart of our business. A seamlessly tiered machine park with almost 50 injection moulding machines underlies optimal production at the highest engineering levels. Batch sizes from 100 to a few million pieces as well as the processing of all thermoplastics, high-temperature plastics and high-tech plastics are part of our core business. Productions are made in controlled batches.
processing of all thermolastic resins, technical and high-tech plastics as well as high-temperature plastics (PEEK, PAEK, PPSU etc.)
clamping force from 10-1080 to 100-10800 kN
part weight from 0.1 g to 4.5 kg
Our know-how goes far beyond classic processes. Whether you need a product with an overmoulded metal part or a seal on the component, we offer a variety of special procedures like metall inserts or soft sealings to meet your individual requirements.
multi-component injection moulding
TSG process (thermoplastic foam injection)
MIM - METALL INJECTION MOULDING
Metal powder injection moulding combines the advantages of high-quality metals with the formability of plastic parts. The MIM process is used when manufacturing a complex metal part in large series with inefficient mechanical processing for parts, or when the processing involves expensive materials such as stainless steel or titanium.
production of complex metal parts
machining of materials such as alloy steel, stainless steel and titanium
serial production of uneconomical parts from a mechanical processing standpoint
During finishing, the high-quality plastic products are made even more sophisticated and functional through processes such as chrome plating, painting and printing. Our experience in this area ensures the perfect finishing for your products.
PRINTING
From simple one-colour printing to multi-coloured printing: we offer a wide range of design options. We work with pad printing, screen printing and hot stamping processes and ensure that your lettering or printing meet your ideas identically.
LASER MARKING
Are you looking for permanent, easy-to-read and high-contrast markings? Laser marking allows for individual and variable markings on any material – from a single piece to large series. Consecutive serial numbers and barcodes are just one example of the possibilities.
COATING
Coatings are not only used to create attractive designs but also serve functional purposes. "Soft-touch" or EMC protection (electromagnetic shielding) surfaces confer parts the necessary functionality for the relevant application. Moreover, coatings can also be used as protection against scratches or weathering. We coat your surfaces with specially coordinated coating systems that meet your needs and specifications.
FULL RANGE OF FINISHING PROCESSES
Joining processes are used to connect parts to their final function. Different methods are available for connecting plastic parts, where a basic distinction is made between welding and gluing when it comes to joining processes.
Welding
We mainly rely on ultrasonic welding to, for example, weld transparent display panes into housing fronts. However, technical parts are also welded watertight.
Gluing
Parts can consist of different components such as plastic or metal and are joined together using a suitable adhesive. Robots support the production of larger series.
Besides manufacturing and procuring your parts, we also bring them together into a ready-to-install assembly that can be immediately commissioned. Pre-assembled components are assembled via mechanical assembly (screwing, pressing, plugging, clipping) as well as through gluing or welding processes. These can consist of over 100 plastic parts, standard parts, metal parts or electronic parts. So, all you need to do is ordering the assembly and we will take care of the rest.
electronic parts including delivery of all contacts and plugs
pre-fabricated install-ready mechanical assemblies for machines
valves including seals and springs
machine parts including ball bearings
device parts with mounted front screen and display
At the right time in the right place – logistics is an important part of our work. We deliver all over the world and offer our customers a wide variety of delivery options. Whether just-in-time, according to Kanban or with consignment stock or even specific packaging: we will find the optimal solution for you.
single just-in-time order
blanket orders from stock
OUR COMMITMENT: ULTIMATE QUALITY STANDARDS
For us, quality means the consistent high quality of our services. As part of quality assurance, we manufacture our custom solutions according to various global and customer-specific standards – from development to market launch.
OUR GLOBAL QUALITY ASSURANCE STANDARDS
THIS MAY ALSO BE OF INTEREST TO YOU